Originally posted on November 12, 2020 @ 11:23 am
Mathew Abram Groening is an American Cartoonist, Producer, Writer, and Animator. He is best known for being the creator of cosmic strips such as The Simpsons, Futurama, and Disenchantment.
The Simpsons have won 11 Primetime Emmy Awards in the past years while Futurama has received two. Besides being a remarkable cartoonist and animator, Groening is also a successful publisher.
He wrote several books like Work Is Hell, The Bart Book, The Simpsons Uncensored Family Album, and The Big Book of Hell. Continue reading to discover more about the interesting life of Matt Groening and his net worth.
Net Worth and Income Sources.
In 2007, Matt Groening created 'The Simpsons Movie,' which grossed $527 million with a $75 million Budget. His role as a creator in The Simpsons garnered him billions of dollars over the years.
Groening has made a fortune thanks to his successful career as a creator and producer. As of 2020, Matt Groening's net worth is estimated to be a whopping of $600 million.
Matt Groening's other source of income comes from his books. So far, he has published over 40 books. Imagine how much he has made over the years selling his books. His books can cost as high as $182.93 for a hard copy.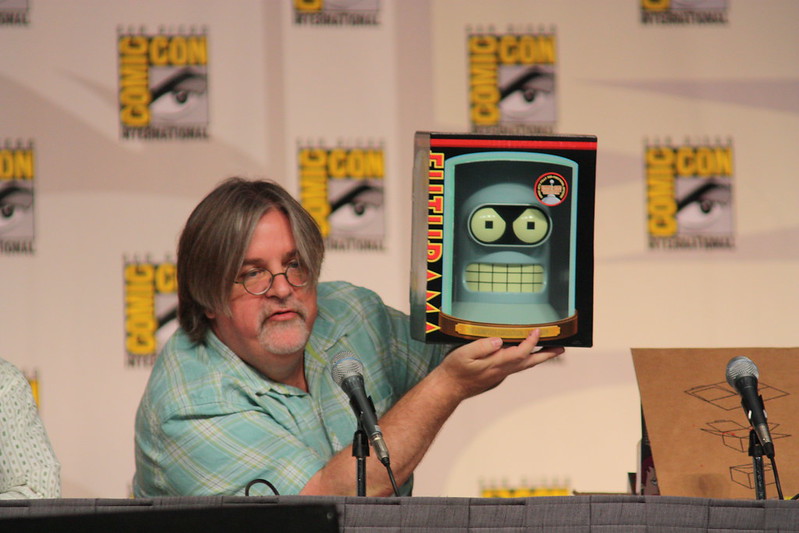 House, Car, Property, Lifestyle.
In 2011, Groening purchased a house in Santa Monica worth $11.7 Million. The house was designed by an architect known as Robert D. Farquhar and built-in 1910. In 2019, he splashed out $11.9 Million and bought the house next door.
He also owns a beachfront house in Malibu, which is worth $20 Million today. Groening owns a Prius V, which is estimated to be worth $26,675 -$30,935.
Career Highlight.
In 1978, Matt Groening sold his comic book, 'Life in Hell,' to Wet Magazine. His comic book describes his life in Los Angeles. Moreover, the book is also loosely inspired by the chapter, 'How to go to Hell,' in the book, 'Critique of Religion and Philosophy.
In the late 80s, Groening worked alongside James L Brooks to create 'The Simpsons, ' which aired in 1987. The animated sitcom is currently in its 32nd season. Moreover, it is considered the longest-running television series in history. In the same year, he was the writer and animator for the show, 'Tracy Ullman Show,'
Matt Groening lent his voice to video games like The Simpsons Game (2007) and The Simpsons: Tapped Out (2014). In 2002, he received a National Cartoonist Society Reuben Award.
Two years later, he also received a British Comedy Award for his outstanding contribution to comedy. Thanks to his marvelous work, he was awarded a star in the Hollywood Walk of Fame in 2012.