Originally posted on October 19, 2020 @ 8:10 am
Olajide Olayinka Williams "JJ" Olatunji is a 27- year old British born YouTuber, actor, and amateur boxer. Most people know him by his screen name, 'KSI.'
He was born on the 19th of June 1993 in Watford. 2009 proved to be an important year for KSI as he launched his YouTube Channel. A deep dive into the page will tell you that Olajide started off working on video game reviews before transitioning to other topics.
Presently, he has over 20 million subscribers on this platform. Explore more facts about his net worth and income sources.
Net worth and sources of income.
KSI is a social media personality whose wealth has been on the rise for the past few years. In 2014, he was reportedly worth around $1.12 million. By the very next year, he had broken into the list of the highest-earning YouTubers; with $4.5 million in the bank, he was ranked fifth.
Two years on and KSI's net worth had increased again, surpassing the $11 million mark. It is evident that a significant portion of his wealth comes from his career on YouTube. Olajide additionally makes money from product endorsements on his social media platforms.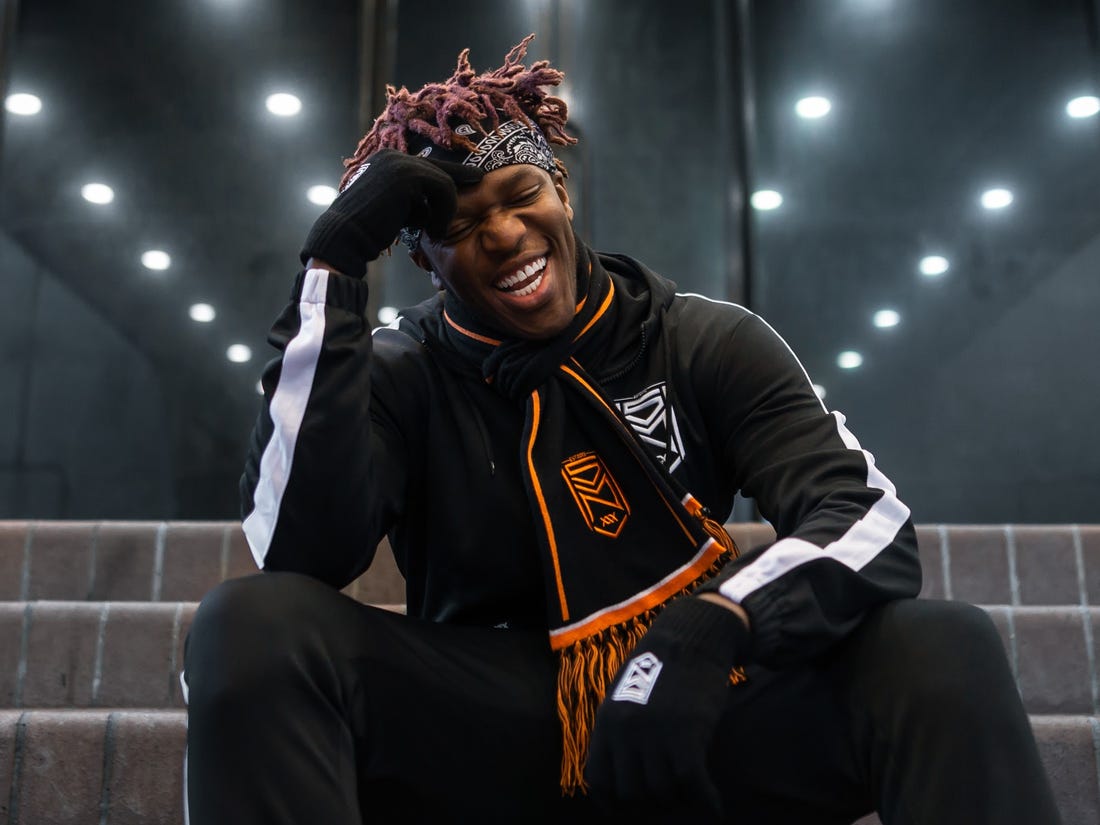 He can make as much as £75,000 on a single post. If he is using his popular YouTube Channel to advertise, he typically charges companies well over £250,000 to advertise for them.
This brings him an annual income of £12 million. Most recently, Olajide also took part in a celebrity fight against fellow YouTuber Logan Paul.
The fight reportedly made more than $11 million from pay per view alone and $3.5 million from the onsite ticket sales. As of 2020, KSI's net worth stands at $20 million.
Houses, properties, cars, and lifestyle.
KSI is certainly not withdrawn when it comes to spending money. He reportedly owns ten different properties valued at £10 million all across the UK. KSI does not only invest in real estate as he enjoys his luxury vehicles. These include a Porsche Boxster, Lamborghini Aventador, and a Porsche Cayenne.
KSI also uses his wealth in service to the community and various philanthropic ventures. Five years ago, he reportedly donated more than $10,000 to a charity stream held online.
Career Highlights.
KSI used his YouTube Channel to launch his music career. The most popular video on the platform to date is 'Lamborghini.' It has accumulated 116 million views since it debuted back in 2015. There was quite a fair amount of controversy surrounding KSI's rise to fame.
One such instance occurred at a Eurogamer event that KSI attended back in 2012. Another key landmark in KSI's career came in 2013 when he and a few other YouTubers formed the group, 'Sideman.'