Originally posted on October 29, 2020 @ 2:54 pm
Anne Jacqueline Hathaway is a prominent American Actress best known for playing the role of Mia Thermopolis in The Princess Diaries.
She is also known to be the recipient of several awards over the years. In 2019, Anne Hathaway appeared in Forbes Celebrity List 100. Anne has starred in several movies such as The Devil Wears Prada (2006), The Intern (2015), Ocean's 8 (2018), The Hustle (2019), and The Witches (2020).
Her spectacular acting skills enabled her to be honored with her very own Walk of Fame. Continue reading to find out more about her net worth and income sources.
Net Worth and Income Sources.
Anne Hathaway is a prominent bankable actress. She has been seen collecting paycheck after paycheck since 1999 when she began her acting career.
For her princess role, Anne was paid $400K and probably more on the second sequel. In the movie Brokeback Mountain, she received a double amount, $800K.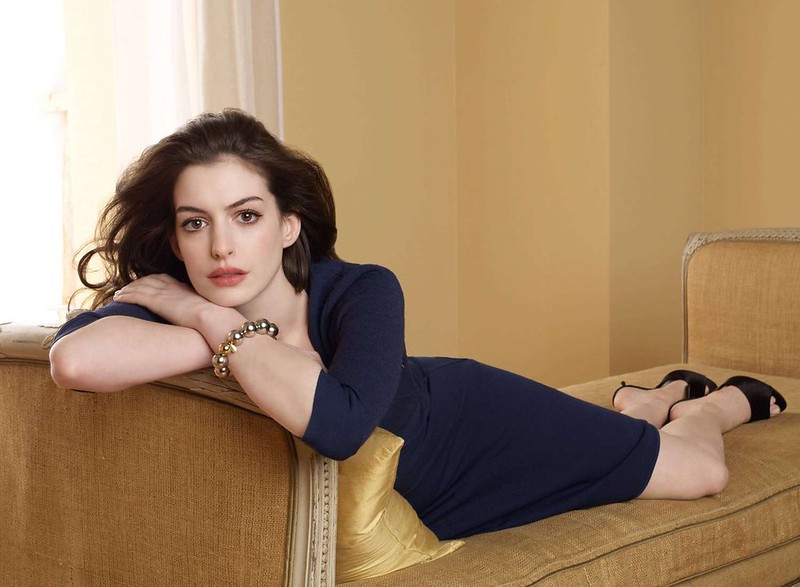 In her breakthrough movie, Devil Wears Prada, Anne Hathaway walked away with $1 Million. in 2012, she played the role of Cat Woman in 'Dark Knight Rises' and received $7.5 million. Her latest movie, 'The Witches,' grossed a total of $15.3 million.
Today, Anne Hathaway's net worth sits at $50 million. In 2015, Anne was considered one of the highest-paid actresses in the world. That is not hard to believe since she has blown people away with her beauty and talent.
Aside from earning from her acting career, Anne also makes money through her endorsements. In 2011, she signed with Tod's Leather Good Brand.
Afterward, she was the face of French Premium Skin Care and Bolon Eyewear. On her social media, Anne receives $20.7K- $46.2K for every picture she posts wearing the brand.
House, Car, Property, Lifestyle.
The Primetime Emmy Award Winner owns several houses and properties across the countries. According to various rumors, she recently sold her five-bedroomed house in Connecticut for $2.7 Million.
In 2016, she purchased a Penthouse in New York at $2.6 Million. Just recently, she sold the NY penthouse at $3.5 Million. So far, Hathaway has been spotted driving cars like the Audi R8 and Audi R5.
Career Highlights.
Anne Hathaway's first film was in a teen drama series, Get Real (1999-2000). In 2001, she finally made her breakthrough when she starred in the movie, The Princess Diaries. After the second sequel, Anne decided to take her acting up a notch and began scouting for adult roles.
In 2006, Anne made another breakthrough after she starred in Devil Wears Prada, one of the biggest hits. In the next few years, she received roles in romantic comedy movies like Valentine's Day and Bride Wars. Anne Hathaway's best performance ever was when she played Fantine's role in the film 'Les Miserables.' That role even won her an Academic Award for 'Best Actress in a Supporting Role.'
In 2001, Anne Hathaway received her first Teen Choice Awards for Choice Actress, Comedy. Moreover, she continued receiving several awards over the years, especially in 2012. This year, Anne decided to try something new. She currently stars in a political thriller, The last thing he wanted.