Originally posted on November 5, 2020 @ 1:02 pm
Tony Robbins is a 60-year old motivational speaker, writer, and humanitarian. He was born on February 29th, 1960 in North Hollywood, California. Tony became famous for self-publishing motivational books such as 'Awaken the Giant Within.'
A good number of the seminars he organizes are funded by Robbins Research International. Typically, Tony holds several seminars every year.
Besides this, he also found time to set up charitable organizations such as the Anthony Robbins Foundation, which strives to help the homeless, youth, and even the incarcerated. Uncover several interesting details about Tony Robbins' net worth and wealth in this article.
Net worth and Income.
Tony has multiple sources of income presently. One of his most prominent revenue streams comes from his work as a motivational speaker. People seeking to learn from Tony will usually have to part with a significant amount of money.
Tickets to his seminar range from around $650 to $2,995 for the VIP tickets that come with meet and greets. Unleash the Power, a virtual seminar that Tony designed to address wealth management and psychological barriers for example, charged about $395 to $1,995.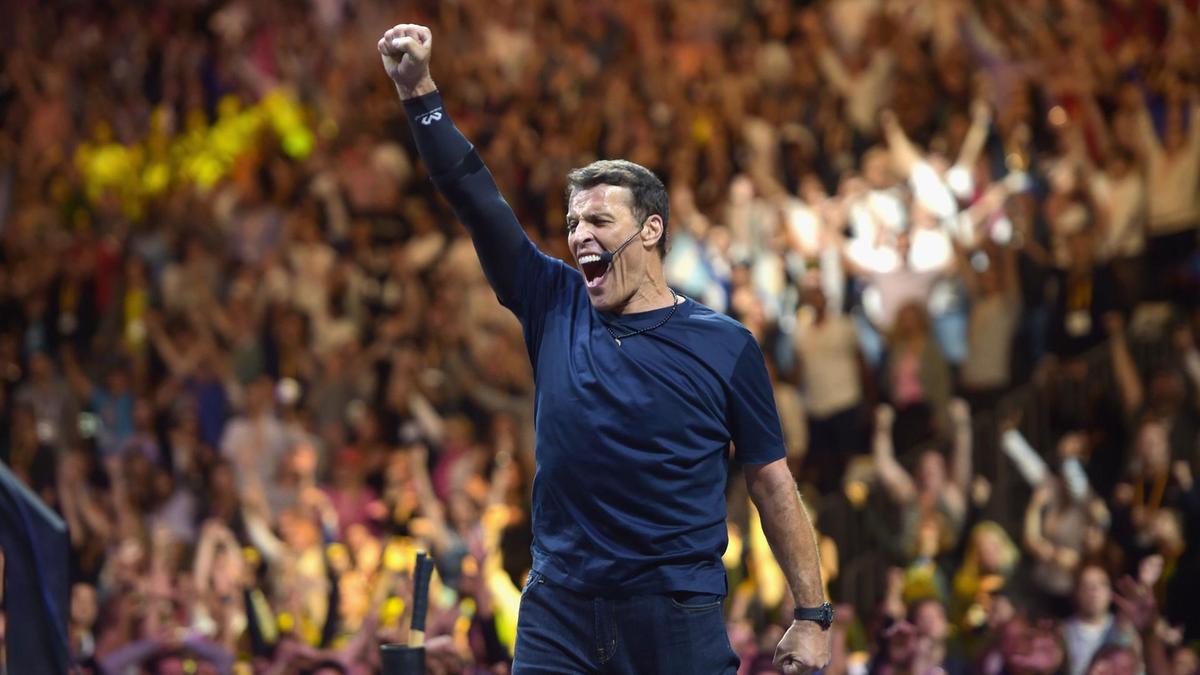 For the 8 day Life and Mastery Course, Tony Robbins charged his audience about $2,500 each for a ticket. It is estimated that about 4 million people have shown up for his live seminars, which represents a staggering level of ticket sales.
Besides motivational speaking, Tony has also generated a decent amount of money from his published works. Money: Master the game, for example, retails for $15.99 on Amazon.
As its author, Tony is entitled to a chunk of the profit from the book sales. As of 2020, Tony Robbins' net worth is $500 million.
Property, lifestyle, and Cars.
Sources say that Robbins acquired a house valued at $24.75 million in Florida back in 2013. The 16,000 square foot property has its own secluded oceanfront, an infinity pool, a spa, and six other different rooms.
Tony also has plans to pump in $10 million for further renovations to the property. Other than this, Robbins was also the owner of an 8,500 square foot property in sunny La Quinta. The house is listed for about $4 million. Remarkably, Tony also owns a 525-acre spa and resort in Fiji.
The five-star resort was even praised by Oprah Winfrey, who included it in her list of favorite things. This is not surprising, especially if you take into account that the resort is all-inclusive.
Career Highlights.
Tony Robbins was only 17-years old when he began working as a seminar marketer. At the time, these seminars were hosted by motivational speaker Jim Rohn. This set him on the path to launching a Neurolinguistics Program alongside John Grinder.
1988 marked an important point in his career as he made his first infomercial, which promoted his Personal Power self-help audiotapes. By 1997, he had launched his Leadership Conference
Later on, Robbins also founded the Robbins-Madenes Center for Intervention, which aimed to teach coaches how to be more effective.