Originally posted on October 10, 2018 @ 11:49 am
Roman Bernard Atwood is a famous American YouTube sensation, comedian, Vlogger, and prankster. He known for his public hidden camera prank videos and his channel Roman Atwood Vlogs is the 50th most subscribed channel on YouTube. His channel is one of the most popular YouTube channels with more than 10 million subscribers on it. He also has another channel known as 'Roman Atwood' on which he is currently inactive from the past two years.
Who is Roman Atwood?
Atwood has always been interested in filming and producing, and he started doing this way back from high school. He began his independent career in the year 2006 when he produced a set of DVD series which he named the 'Nerd Herd.' He sold his DVD series during the Warped Tour in the same year.
Atwood began his YouTube career with his first ever channel the Sketch Empire. This was his very first prank comedy based YouTube channel. He then went on to create his famous YouTube channels the 'Roman Atwood' channel and the 'Roman Atwood Vlogs' channel.
Atwood rose to stardom in the year 2013 when his prank video Anniversary plan backfires where he is seen pranking his current wife Britney Smith, published on his channel Roman Atwood on November 20, 2013, gained immense public attention. The video currently has 91,583,225 views on YouTube.
The other two renowned prank videos of Atwood include the Killing my kid Prank posted on November 2014 and the Plastic Ball prank posted in the year 2015. The plastic ball video was noticed by Nissan, and he was given a Nissan GTR in exchange for his video to be featured in their 'WithDad' campaign.
Atwood has also produced a movie in the year 2016 titled the Natural Born pranksters along with Vitaly Zdorovetskiy and Dennis Roady. Atwood also launched a worldwide tour in 2016 along with fellow YouTuber Yousef Erakat. They performed shows in the United States, Canada, and the UK.
Parents
Roman Atwood was born to 'Atwood Rope' factory owner Curtis Dale Atwood and his wife Susan Anne Christman, on May 28, 1983, in Millersport, Ohio. His brother is fellow YouTuber, Dale Atwood.
Relationship Status: Married, Children, Divorce
In the year 2001, Atwood married his first wife Shanna Riley with whom he has a son named Noah Vaughn Atwood. He divorced his first wife in 2008 on account of cheating on him.
He met his second wife Britney Smith during the wedding of his friend Chase Gilroy in the year 2008. After ten years of courtship, they got married on July 27, 2018, in Hawaii. He has a son named Kane and a daughter named Cora with Britney.
Net worth and Sources of Income
Atwood is an American comedian, vlogger, prankster and YouTube sensation who is well known for his public hidden camera pranks. He has created two YouTube channels 'RomanAtwood' and 'RomanAtwoodVlogs.' His vlog channel has gained immense public attention and is currently the 50th most subscribed channel on YouTube. He currently has more than 14 million subscribers to his vlog channel and 10 million subscribers on his RomanAtwood channel.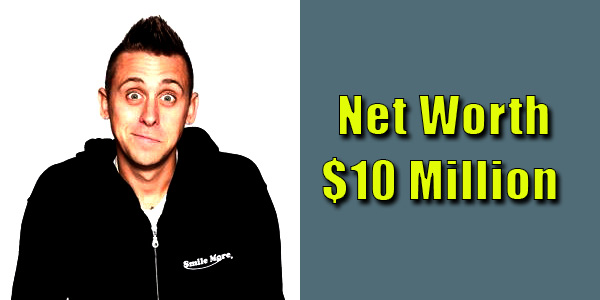 In the year 2013, he launched his merchandise brand named 'Smile More' that sells various items like shirts, t-shirts, hoodies, bracelets and other such items.
Atwood's net worth is said to be around $10 million as of 2018 from his various business ventures including his YouTube channels.
House and Cars in Roman Atwood Net Worth
Being a celebrity and a millionaire, Atwood maintains his status well. He has a range of luxury cars and well-designed bungalows with top-notch furniture, excellent interior, and décor.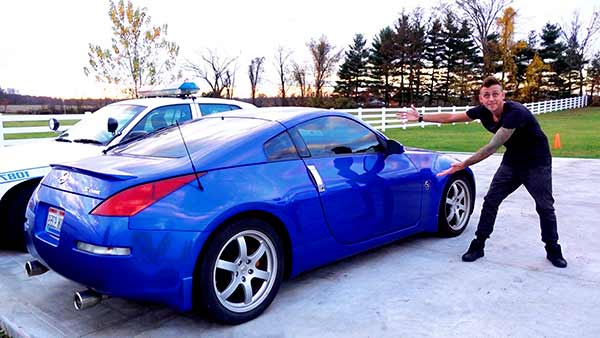 Body Measurement: Height and Weight
Atwood has a charming appearance and a well-built body. Roman weighs around 70kgs and is approximately 5 feet 9 inches tall. His well-built body and height complement his stature and his stardom.
How old is Roman Atwood? Age, Birthdate and Sun Sign
Born on May 28, 1983, Atwood is presently 35 years old. He is an American national, and his zodiac sign is Gemini.
Wiki Bio
Name
Roman Bernard Atwood
D.O.B
May 28, 1983
Age
35 years
Birthplace
Millersport, Ohio
Nationality
American
Profession
YouTube star, Comedian, Prankster, Vlogger
Net worth
$10 million
Height
5 feet 9 inch approx
Weight
Around 70 kg
Spouse
Shanna Riley (m. 2001-2008 div.)

Britney Smith (m. 2018)

Children
Noah Atwood

Kane Atwood

Cora Atwood

Parents
Curtis Dale Atwood

Susan Anne Christman