Originally posted on November 17, 2018 @ 7:01 am
Keyshia Ka'oir, previously known as Keyshia Dior is a Jamaican-American model, actress, and entrepreneur. She is the wife of American rapper and songwriter Gucci Mane. She is the owner of her own cosmetics company KA'OIR, and her brand has been termed as one of the most popular cosmetic brands in the year 2011.
Who is Keyshia Ka'oir?
Keyshia Ka'oir was born in Kingston, Jamaica on January 10, 1985. After moving to Miami, the USA from Jamaica, she began her career as a celebrity stylist. She switched to modeling during which she was cast as the jealous ex-wife Lisa, in Timbaland and Drake's mini-movie cum music video 'Say Something.' This video helped her gain immense attention and fame after which she featured in many music videos, magazine covers. Keyshia Ka'Oir also went on to win the '2010 XXL Magazine Model of the Year'. She featured in the 'XXL Eye Candy of the Year' issue during which she caught the attention of rapper Gucci Mane.
In the year 2011, she renamed herself to Keyshia Ka'oir, taking up the name of her cosmetic brand Ka'oir. She launched a range of bright colored lipsticks during the initial stages after the launch of her company. The quirky and bold range of lipsticks earned quick attention and raised the popularity of her cosmetics brand. She then went on to launch a series of lip gloss, nail enamels, Ka'oir glitzy sticks, and many makeup accessories.
Being a self-made entrepreneur, she took it upon herself to take her company to the next level by signing brand endorsement deals with celebrities like rapper Trina, Jersey Shore star Snooki, Teyana Taylor.
She is also a fitness freak and runs a fitness line known as the Ka'oir Fitness which endorses fitness related products that helps people lose weight and tone down their body.
Keyshia has also been active in spreading awareness about breast cancer.
Parents
Not much is known about her parents. Keyshia left Jamaica and moved to Miami at the tender age of 10 when she saw her father brutally murdered. She left her birthplace with her mother and came to Miami. A controversy popped up some time ago when a woman named Tanya Dazzle claimed to be her sister.
Relationship Status: Married Life and Children
Keyshia is married to American rapper Gucci Mane. On October 17, 2017, she got married to the rapper after an extravagant wedding which was aired as the 'Mane Event' on BET for the entire world to see.
Gucci Mane first saw Keyshia on the cover issue of XXL Eye Candy of the Year after which she worked with him in one of his music videos. She stayed strong with him during his legal issues and his stints in prison. They got married in a lavish and extravagant wedding finally in 2017.
Keyshia is rumored to have three children the exact details of which are not clear whereas Gucci has a son from a previous relationship.
Keyshia Ka'Oir Net worth and Salary
A self-made model-turned entrepreneur Keyshia Ka'oir is the owner and CEO of both Ka'oir Cosmetics and Ka'oir Fitness. Her cosmetic line as well as her fitness line both churn out profits which were claimed to be equivalent to $30 million. Keyshia's net worth has been roughly estimated to be around $10 million.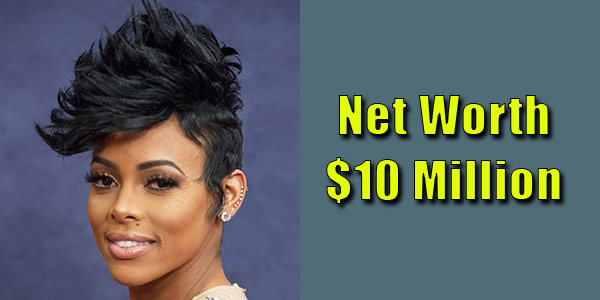 House and Cars in Keyshia Ka'Oir Net Worth
Both Keyshia and her husband Gucci Mane are celebrities who lead an extravagantly lavish lifestyle. They own well-designed bungalows and a range of luxury cars.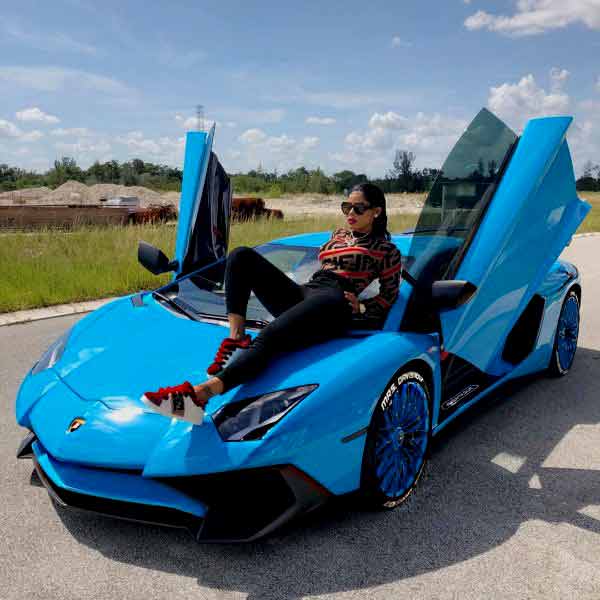 Body Measurement: Height and Weight
Being a fitness freak and the owner of a fitness brand, Keyshia has maintained her body well. She weighs around 54 kg and is roughly 5 feet 6 inches tall.
How old is Keyshia Ka'Oir? Age, Birthday, Birthdate
Born on January 10, 1985, in Kingston, Jamaica, Keyshia Ka'Oir is currently 33 years old, and her sun-sign is Capricorn.
Wiki Bio
| | |
| --- | --- |
| Name | Keyshia Dior |
| Age | 33 |
| Birthdate | January 10, 1985 |
| Birthplace | Kingston, Jamaica |
| Nationality | Jamaican-American |
| Profession | Model, Entrepreneur |
| Height | 5 feet 6 inch approx. |
| Weight | 54 kg approx. |
| Spouse | Gucci Mane |
| Children | 3 |