Originally posted on October 26, 2020 @ 10:05 am
Horst Christian Simco is an American Rapper best known by his stage name, Riff Raff. He is renowned for his songs: Bird on a Wire, Carlos Slim, and Air Canada. Riff Raff's debut album was Neon Icon (2014). From 2011-2014, Riff Raff was in a rap band known as 'Three Loco.'
Alongside him were his band members, Dirt Nasty and Andy Milonakis. Recently, the rap band reunited for the track, 'Arrogant American Freestyle.' Riff Raff has also made several appearances on shows like Wild 'n Out, One Life to Live, and Major Lazor. Get to know his net worth.
Net worth and Income Sources.
Riff Raff has sold many albums these past few years. He has been making money through his concert tours, record sales, and signing million-dollar deals with various labels. Let us not forget that he has appeared in around eight TV shows. As of 2020, Riff Raff's net worth is $6 million.
In the Game Show Wild 'N Out, each cast's salary is said to be different. Unfortunately, Riff Raff's salary has not been disclosed yet. According to the show's creator and host, Nick Cannon, the Wild 'N Out Brand, is worth $500 million.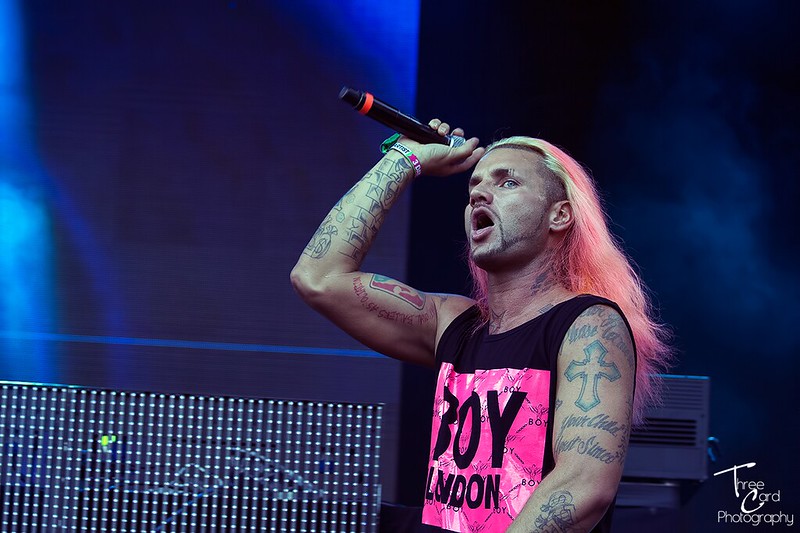 His other source of income comes from his clothing website, riffraffofficial.com. The website sells merchandise such as shirts, shorts, sweatshirts, caps, and hairbrushes.
The merch prices range from $10.00- $100. Finally, his last source of income comes from his YouTube channel, JodyHighRoller. So far, he has a total of 213.9 million views. We could say his channel brings him nothing less than $50k a month.
House, Car, Property, Lifestyle.
Have you ever wondered how the Neon Icon's house looks like? Riff Raff himself gave his fans a tour of his MTV Crib Style mansion. He purchased his Las Vegas house at $1.3 million in 2015.
His purple-painted estate consists of five bedrooms, seven bathrooms, a minibar, and an outdoor pool. There were rumors that he sold his house for $1.4 million and is now living in an LA mansion worth $2 million.
Over the years, Riff Raff has owned a list of luxury cars; a 2014 Porsche Panamera 911, Lamborghini, and an Aston Martin.
Career Highlights.
Riff Raff began rapping in 2005 and would give out CD's of his rap music at several malls. He also took advantage of his social media platform and began posting his songs on YouTube, WorldStarHipHop, and My Space.
His big break in music came when 'Three Loco' was formed. This increased his popularity since his bandmate, Andy Milonakis, was a well-known Comedian.
In 2012, Diplo's label, Mad Decent, signed with Riff Raff. Soon after, he began releasing several mixtapes like Birth of an Icon and Summer of Surf. He also released an independent album called 'The Golden Alien.' Over the years, Riff Raff released several albums such as Peach Panther (2016), Vanilla Gorilla (2020), and Pink Python (2019).