Originally posted on November 5, 2020 @ 2:11 pm
Pauline Joyce Meyer is a 77-year-old American Christian Author, Speaker, and Bible Teacher. Moreover, she is also the President of Joyce Meyer Ministries.
She is known to be in TV shows such as Everyday Answers with Joyce Meyer and Fight like a Christian. Meyer gained prominence in 1993 when she started a television ministry, 'Enjoying Everyday Life,' which aired on superstation WGN-TV.
Over the years, she wrote and published several motivational books. By 2005, Meyer was ranked 17th on the 25 Most Influential Evangelicals by Time's Magazine. Get to know more about Joyce Meyer's net worth and career in detail.
Net Worth and Income Sources.
Joyce Meyer receives her wealth and fame from her books and TV shows, which have been running for over a decade. In 2004, Meyer announced that she would be taking a salary deduction from the $900K she was receiving from the industries.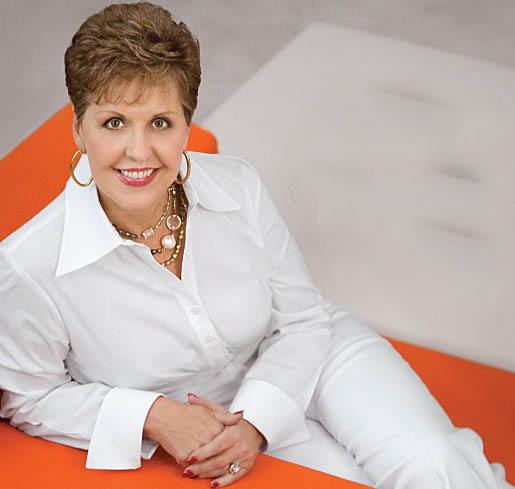 Back then, her ministry was worth $20 million. We are not certain about this year's net worth, but we can be certain it's way higher.
According to research, Joyce Meyer's net worth currently sits at $25 million. On amazon, her books cost an average of $9.99 Kindle and $11.99 for a hardcover copy. However, some of her books can cost as much as $54.20. As a speaker, she earns an average of $20K-$35K per talk.
House, Car, Property, Lifestyle.
Various sources claim that the ministry had bought four homes for Joyce and her family. Their homes amount to be worth $4 million in total.
Joyce and her husband currently live in a 10,000 square foot house worth $795K. She also owns a Lakefront home in Porto Cima and a mansion in St. Louis.
Being a millionaire, Joyce Meyer is a proud owner of a Mercedes Benz S55 AMG, a Canadair Challenger (boat), and a 600 S Corporate Jet worth $10 million.
Career Highlight.
In 1976, after Joyce Meyer claimed to receive a message from God, she began leading Bible classes at a local cafeteria. After a few years, she became an associate pastor at Life Christian Centre.
In 1985, she resigned as a pastor to start her ministry, 'Life in the World.' Soon after, she began airing her radio show in various stations.
In 2002, Joyce Meyer was paid $10 Million by Hachette Book Group for the rights of her Backlist catalog for her released books. Today, she is the owner of a very successful industry.
Her TV show is even aired in 40 languages and 900 stations on TV and Radio. In addition to that, her TV show has more than 4.4 billion viewers.
What is it with Joyce Meyer's show that people cannot resist? Meyer candidly communicates about her experiences and advises her viewers to learn from them.
Besides hosting television ministries and authoring motivational books, Meyer also holds several international and domestic conferences annually. Her annual women's conference was considered a big hit since it had over 200,000 women from different parts of the world.