Originally posted on October 20, 2020 @ 12:36 pm
Joe Budden is an American Broadcaster, media personality, and former rapper. Joe Budden gained fame after he released his debut album back in 2003.
The album, "Joe Budden" reached number 8 on the Billboard 200 and sold 95K copies within its first week. Joe is also a former member of the band, "Slaughterhouse."
In 2018, Joe Budden retired as a Hip pop rapper and became a broadcaster. Today, he hosts "The Joe Budden Podcast," which he releases twice a week on YouTube and Spotify. Discover more details of Joe Budden's life as we look into his net worth.
Net worth and income source.
Music artists are known to make money through royalties, especially when their songs are used in movies or video games. Joe Budden reportedly makes $400,000-$500,000 a year on average.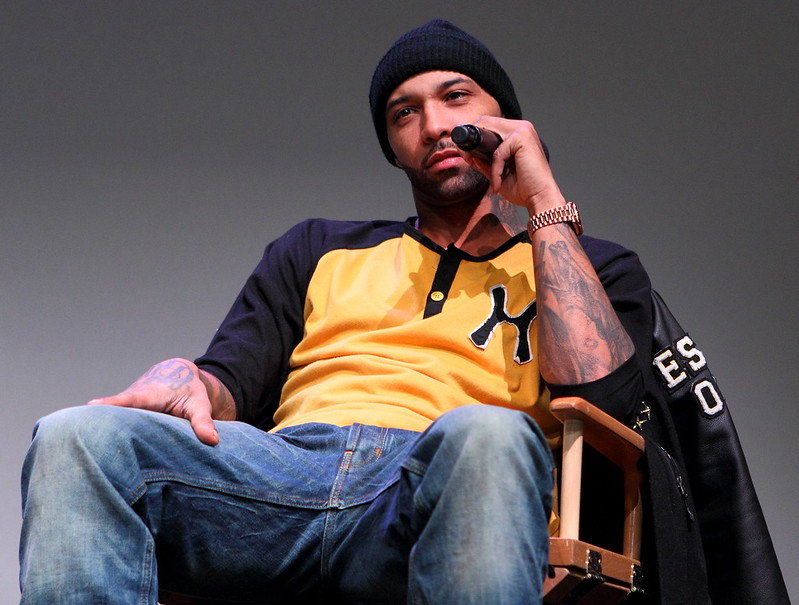 His main source of income stems from his career in broadcast media.
Today, Joe Budden's net worth is $6 million. Aside from earning from his music, Joe also makes money from all his reality shows. Let us not forget his podcasts, where he earns thousands of dollars every month.
House, Car, Property, Lifestyle.
According to VH1 News, Joe Budden and his partner Cyn Santana live in a massive 11000 square feet mansion worth $3.3 million. The enormous house consists of ten bedrooms, a library, a pool, a gym, and an elevator. Isn't that a crib meant for a king? Joe currently drives a Rolls Royce ($200k) and a Mercedes Benz (52.9k-$106k).
Career Highlights.
Budden began rapping back in 1999 before he released his first mixtape, singles, and album. His first studio album featured his hit single, "Pump it Up," which was his most successful single. Moreover, the single was also featured in the movie 2 Fast 2 Furious.
Joe Budden continued releasing other albums like Escape Route, No Love Lost, Rage& The Machine, etc. Joe had the chance to collaborate with famous rappers like Lil Wayne, French Montana, and Busta Rhymes. Aside from featuring other artists, Joe was also featured on the song "Clubbin" by Marques Houston.
As mentioned above, Joe Budden was a former band member of "Slaughterhouse." He worked alongside fellow rappers like; Royce Da 5'9, Joel Ortiz, and Crooked I.
In April 2017, Joe began co-hosting a morning show called "Everyday Struggle," where he worked alongside Nadeska Alexis and D.J. Akademiks. Besides that show, Joe Budden has also been in Couples Therapy, Love and Hip pop, F.E.D.S., and State of the Culture.