Originally posted on October 25, 2020 @ 8:23 pm
Jeremy Meeks is an American high fashion model. Meeks is a former Los Angeles gang member of the Crips. Moreover, he is a convicted felon.
He was charged with the illegal possession of a firearm and grand theft in 2014. The 36-year-old model is known for his strong features like his chiseled face and piercing blue eyes.
In fact, when his mug shot was posted on Facebook, his striking good looks earned him the name, 'Hot Felon.' The fashion photographer and talent scout, Jim Jordan, discovered him and soon Meeks was signed by White Cross Management with a modeling contract.
Jeremy made his runway debut in February 2017 after having served a 27-month sentence. As they say, the rest is history. Since then, Jeremy has appeared on magazine covers and walked for designers like Tommy Hilfiger and Philipp Plein.
To learn more about Jeremy Meeks' net worth, keep reading the rest of our article.
Net Worth and Income Sources.
It's no surprise to hear that Jeremy Meeks is worth millions of dollars. Thanks to a successful modeling career, Jeremy was able to turn his life around; from convicted felon to a high-fashion model.
He is now estimated to be worth a cool $5 million.
His income source is mainly his earnings as a high-fashion model. He also earns a lot of money from sponsored posts on social media and product endorsements.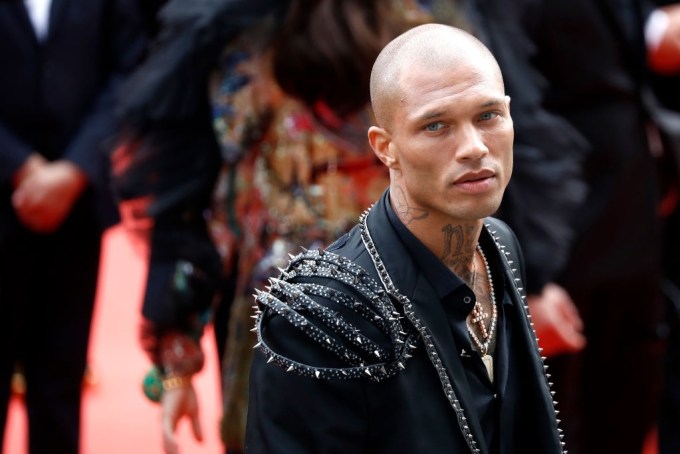 Houses, Cars, Properties, and Lifestyle.
Jeremy Meeks is living life on the first lane thanks to a multi-million dollar net worth and a thriving modeling career to boot.
From his Instagram, we can see that he is privy to the most exclusive luxury items and lifestyle. He owns high-end luxury cars from brands like Mercedes, Fisker Karma, and Lamborghini.
Jeremy is also always rocking expensive jewelry to accessorize his designer outfits. Most of his photos show him wearing expensive chains and watches made of precious metals and bejeweled with valuable stones.
Career Highlights.
Jeremy Meeks's modeling career took off in 2017 when he set ablaze the runway during the New York Fashion Week. His walk caught the eye of many, and non-other more iconic than Vogue magazine.
Vogue described Jeremy as a 'buff bad boy' and it couldn't be more true. Since then, Meeks has walked the runways modeling for high-end designers like Philipp Plein, Carolina Lemke, and Tommy Hilfiger.
Additionally, Jeremy Meeks has graced the covers of major magazine covers.