Originally posted on May 14, 2018 @ 3:49 pm
The Five is a talk show on Fox  News Channel in the United States of America. The show first aired on July 11, 2011, after replacing the Glenn Beck program. It features a panel who discuss what is trending, politics and pop culture. "The Five" popularity and stable rating steered the show to become a permanent series on Fox News Channel on October  3, 2011. Initially, the show had been announced to last only during the summer. Their show's popularity must earn its members quite an amount of net worth. "The five" panellists on the show are, Jesse Watters, Kimberly Guilfoyle, Greg Gutfeld, Dana Perino and Juan Williams. Learn more about the individual Fox The Five Cast net worth here.
Jesse Watters Net Worth:
Jesse Watters has a net worth of $1 Million. Apart from being a television personality, 'The Five' star is also a producer. Watters worked as a producer for the O'Reilly Factor television series and frequently took part in the show where he does 'on the street' interviews.
In 2013 to 2014, he was a guest host on the series The Five. A father of twins, Jesse was born in July 1978 and graduated from Trinity College in 2001.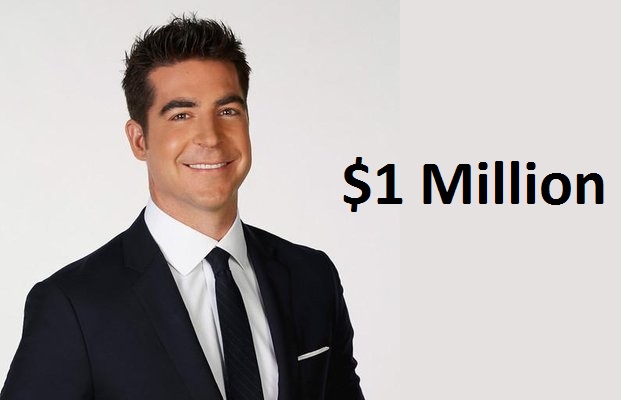 Kimberly Guilfoyle Salary & Net Worth:
Kimberly Guilfoyle has a net worth of $5 million with an average salary of $840,000 annually. She was born on March 9, 1969, in  San Francisco, California. Her mother was a Puerto Rican and an Irish father.
She is a co-host for 'The Five' and Outnumbered aired on Fox News Channel. Kimberly is a contributor to The O'Reilly Factor and Hannity and was previously an anchor at Court TV as well as a legal analyst for CNN and ABC.
She has one child( a boy) from her second marriage. Professionally, she is a lawyer, a journalist and a model. She has also written a book by the title; 'Making the Case: How to Be Your Own Best Advocate.'
Greg Gutfeld Net Worth:
A writer and an American Tv personality, Greg Gutfeld have a net worth of $5 million with a salary of $1 million annually. 'The Five' co-host was born in San Mateo, California and graduated with a degree in English from the University of California-Berkeley in the late 80s.
He lived in Pennsylvania, London and relocated to New York where he worked as a writer for such publications as American Spectator, Prevention, and Men's Health.
He is also the author of his bestselling book; 'Joy of Hate' and 'Not Cool' and has his show named The Greg Gutfeld Show on Fox News Channel since 2015. Married to Elena Moussa and live in New York City. Greg is also an active blogger.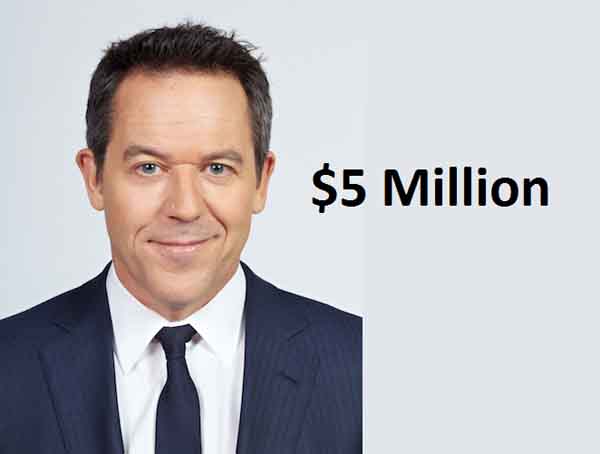 Dana Perino Net Worth:
Dana is well known as an American political commentator for Fox News. She was the first Republican woman to work as the White House press secretary.
On The Five Show, Dana is the contributor and co-host on Fox News Channel and is the most eminent media strategist. She worked under former US presidents; George Bush and Barack Obama.
Dana Perino is the founder of " Minute Mentoring," an organisation that guides young women when starting their careers. Born on May 9, 1972, in Wyoming but raised in Colorado.
A graduate of Colorado State University-Pueblo with a Bachelor of Arts in Mass Communication. Fox "The Five" host Dana Perino annual salary is $ 172,200 with a net worth of $4 million. She is married to Peter McMahon.
Fox "The Five" Cast Juan Williams Net Worth:
Juan Williams net worth is $2 million with an annual salary of $.5million. Born on April 10, 1954, in Colon. Juan Williams is an author, journalist, writer, and commentator.
Williams co-hosts The Five Show On Fox News and works as a substitute host for O'Reilly Factor. He has won and nominated for some awards including Emmy. Juan William is married to wife Susan Delise.