Originally posted on April 4, 2018 @ 1:46 pm
John Whitfield also known as DC Young Fly is a rapper famous for his vine videos, and his appearances on MTV's Wild 'n Out. He is also a renowned singer, actor-comedian and hilarious internet personality. DC has had an unusual and successful career development in just seven years. Like his rapper name, John is indeed young, but still, he manages to possess a very lucrative career. Check out our highlight on DC Young Fly's net worth, houses, and cars.
DC Young Fly Career Highlight
DC Young fly's stardom started off in 2013 as a Vine entertainer. He uploaded videos roasting celebrities and artists like Kevin Hart and LeBron James that quickly made him famous.
Rapper DC Young Fly current Net worth in 2019 is $500,000 attributed to a series of works. His financial stability comes from some sources with his career as a comedian making the most of it. He had several funny slogans during his Vining beginnings like "Bring dat ass he boi" and "Fawwwkumean" that quickly turned out to be famous catchphrases. He later got invited to make regular appearances on Nick Cannon's improv comedy show Wild 'n Out.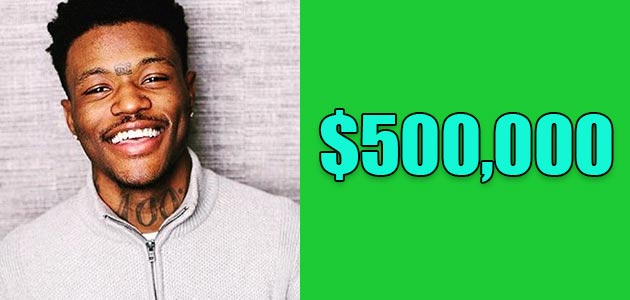 Dc Young Fly Net worth, Sources of Income
DC generates part of his net worth from his acting career. Hollywood seems to be working great for him as he has been several films. He landed his first acting job by playing Eric in Almost Christmas (2016) alongside megastars like Kimberly Elise and Gabrielle Union.
He has also featured in several other films such as #digitallivesmatter, a documentary that sheds light on cyberbullying on social media, My Cousins ghetto wedding and hit miniseries The New Edition Story on BET which has contributed a lot to DC Young Fly net worth.
Young isn't just an actor but a rapper and entertainer as well. With over 200 thousand subscribers and over 15 million views on his YouTube channel, he fetches quite some fans. His musical genius has made with artists like B.O.B, Mike Will Made it and Sy Ari Da Kid releasing his first EP called "If you didn't know me."
He performs at live concerts fetching over $10,000 and thus resulting in his incredibly significant net worth. As an artist, he does not have a fixed salary but if you consider his yearly earnings as his salary than it must be a massive amount of over five-digit sum.
House, Cars in Dc Young Fly's Net worth
DC currently lives in Los Angeles. Details of his house are unknown. However, He owns a fleet of Mercedes-Benz cars including a 4-wheel SUV.
In the recent past, he has been a victim of car vandalism and theft. His cars' windows got broken into, and several items got stolen. He uploaded videos on his channel expressing his anger on the matter.
DC Young Fly Rich Lifestyle
John never hesitates to flaunt about his person with his fans. DC Young Fly is very active on social media with over 5 million followers on Instagram alone. Young uploads almost every second of his day and sometimes even documents them on his YouTube channel. From fancy vacations with his girlfriend and baby momma to musical tours that he performs, Dc seems to be living life as an A-lister.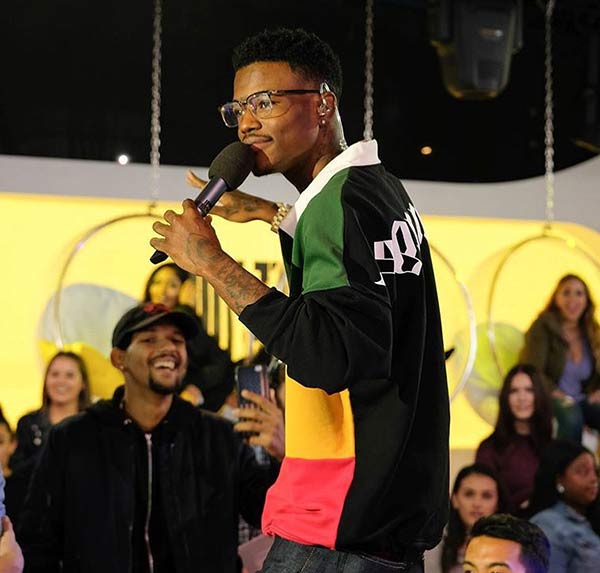 He even bought his mum a brand-new Mercedes Benz and was willing to pay the dealership in cash for the car.
DC Young Fly, Age, Family, and Wiki-Bio
The name DC Young Fly originated from his love of the science fiction based Dc comics. He was born in Atlanta Georgia on May 2nd, 1992 and raised in the hood life in Adamsville.
He attended Benjamin E. Mays High school in the same town and graduated from Armstrong State University. Growing up in the hood proved a challenge, and he soon joined the street teens stereotyped for listening to music, rapping, and crime. Luckily, he had two brothers who always had his back.
In 2011 however, one of his brothers succumbed to stab wounds while involved in a street brawl. Being so close to him, he got a tattoo on his forehead in his remembrance. It was then that he decided to turn his life around and focus on his musical career and comedy as well.
John is now a proud father to a girl named Nove Whitfield born on October 29th, 2016 to his long-time girlfriend Jacky Oh. She is a model and shares the same enthusiastic nature of DC.
Quick Facts
| | |
| --- | --- |
| Name | DC Young Fly |
| Net worth | $500,000 |
| Profession | comedian |
| Girlfriend | Ms. Jacky Oh |
| Age | 27 |
| Birthdate | May 2nd, 1992 |