Originally posted on June 19, 2019 @ 4:57 am
Tyrese Gibson has a lot riding on his career as an actor, singer, songwriter, rapper, screenwriter and more. He was in some of the highest grossing Hollywood blockbuster movies but still managed to let out a gut-wrenching social media post on how he was broke. So what could have brought about this change? Well, let's have a look at Tyrese' net worth in 2019 for answers on that and more on his career.
Career.
Tyrese first stepped into the world through a Coca Cola ad after successive nudges from his high school music teacher. He nailed the part of singing, 'Always Coca-Cola' which led to subsequent commercial roles for companies like Guess and Tommy Hilfiger.
However, it wasn't until he got a record deal with RCA, a subsidiary of Sony Music that his net worth started forming. Unlike current times, the '90s were filled with music of the R&B variety, and Tyrese jumped straight into the bandwagon with the release of his self-titled album.
It featured hit tracks like Nobody Else, Lately and Sweet Lady. Consequently, the success of his music spiraled him into a hosting job on MTV Jams, a music video show. Moreover, it ushered in a new era for more of his albums like Watts, and I Wanna Go There, Alter Ego, Open Invitation, and Black Rose.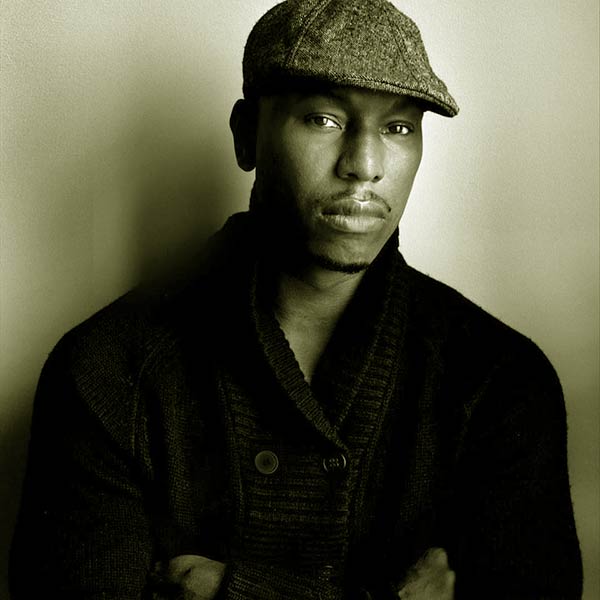 Somewhere along the line, he also made a career choice of starring in films. This decision got him roles in movies like Four Brothers, Waist Deep, and Death Race. This year, you can expect him on Marvel's new adaptation in the film Morbius
Work Highlight.
The singer turned actor offers some comedic roles on some of the greatest action packed movies of all time. Tyrese made his debut into The Fast, and the Furious franchise during its second film installment; 2 Fast 2 Furious. Since then he had appeared on Fast Five, Fast & Furious 6, Furious 7 and The Fate of the Furious.
On the other hand, he has also appeared on Michael Bay's adaptation of Transformers along Shia LaBeouf and Megan Fox. These include Transformers: Revenge of the Fallen and Transformers: Dark of the Moon. However, when it comes to music, his most successful track to date is How You Gonna Act Like That.
As a result, he won the American Music Awards in 2000 for Favorite New R&B artist. Moreover, Tyrese also landed the Pinnacle Award and Soul Train Music Award for his song of the year, Stay. Of course, you'd also expect him to receive tons of nominations regarding the same.
Tyrese Gibson Net Worth in 2019? $3 Million
Here's where it gets interesting. Tyrese Gibson's net worth as per current times stands at $3 million according to reputable sources. It's already evident that the films he has starred in make a ton of money. So why did he cry foul and lament that he was broke?
Well, like his character, Roman Pierce, Tyrese has a taste for luxuries and the best that money can buy. His monthly expenditure is $107K well above his income at $105K. Moreover, he has been in an ongoing battle with his ex-wife over the custody of their daughter, which drains his pockets in legal fees.
It was this particular reason that had him scoffing at co-star Dwayne 'The Rock' Johnson for opting for a spin-off in the Fast Franchise. According to Gibson, his budget could not allow for any more delays unless his daughter would have to starve.
Let's not forget that he also cashes in payments form his work as an author in How to Get Out of Your Own Way. Others are Manology: Secrets of Your Man's Mind Revealed which made its way on the New York's Best Seller's list.
Houses and Cars Details.
Also, like his character, Roman Pierce, the actor has a unique taste for fast exotic cars. He owns a Grand Turismo Maserati, an Aston Martin, an Alfa Romeo and for power, A Jeep Wrangler and a Range Rover. He was born in Los Angeles and moved to a home in Woodland Hills, California post success.
However, current records have him living in a mansion in Atlanta which he bought for over $4 million. It features a swimming pool, Jacuzzi and a basketball court. It's also worth mentioning that court cases tend to reveal much about celebrities' finances. Confirmed reports also have it that his net worth also consists of real estate home worth around $1.7 million.
| | |
| --- | --- |
| Name | Tyrese Gibson |
| Net worth | $3 million |
| Profession | Singer, songwriter, actor, writer, model and film producer |
| Spouse | Samantha Lee |
| Age | 40 |
| Birthdate | December 30th, 1978 |