Originally posted on November 2, 2020 @ 6:58 pm
Matthew Haag aka Nadeshot is a former American Call of Duty Player and a YouTuber. Moreover, he is the CEO and co-owner of 100 Thieves, a gaming and lifestyle company.
Additionally, he is the former captain of the esports team, OpTic Gaming in the Call of Duty: Ghosts 2014 season and the Call of Duty: Advanced Warfare 2014-2015 season.
Nadeshot began his professional gaming career at the age of 13. As his career progressed he won several championships like the 2011 Call of Duty XP World Champion, and the 2014 Major League Gaming X Games. Moreover, he won at The Game Awards in 2014 for the category of 'Best esports Player'.
Check out Nadeshot's net worth and lifestyle details in our insightful writeup.
Net Worth and Income Sources.
Matthew is a successful professional gamer who has made a flourishing career out of his hobby of playing video games. Nadeshot is estimated to have a net worth of $10 million.
Nadeshot has made his impressive wealth from his career as a professional gamer. Additionally, his YouTube channel with 3.27 million subscribers earns him several thousands of dollars every month.
To top it all off, Nadeshot also earns some good cash from sponsorship deals from companies like Scuf Gaming and Astro Gaming.
Lastly, he also makes thousand of dollars every year from his company, 100 Thieves. The company also sells merch which adds a good amount to Nadeshot's bank account.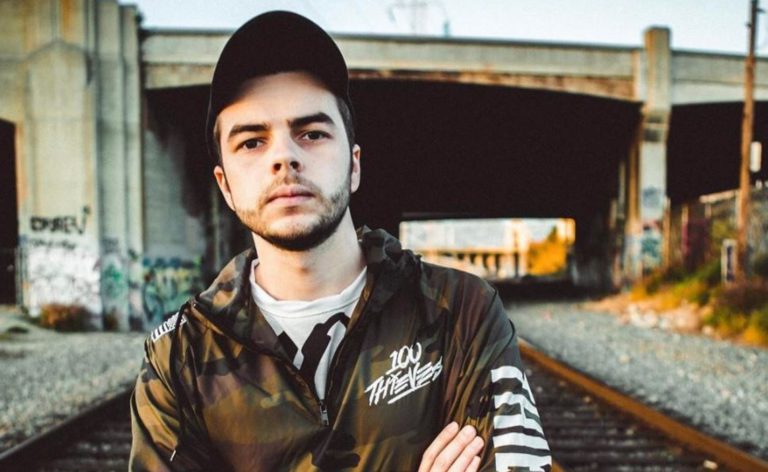 Houses, Cars, Properties, and Lifestyle.
Nadeshot has enough money in his bank to afford a lavish lifestyle that many can only dream about.
In early 2019, Nadeshot moved out of his LA apartment to live in his 100 Thieves content house. On March 4th, 2020, he uploaded the full house tour on the 100 Thieves YouTube channel, and boy we were blown away.
I mean, where do we even start? To begin with, the house is huge. In fact, calling it a house is an insult; it's a mansion or an estate as Nadeshot referred to it during the house tour.
The house boasts an ultra-modern interior and exterior finished in the finest materials like marble and more marble. Moreover, it boasts floor-to-ceiling windows that let the light flood its open-layout design.
The house also has a bar, ping pong table, screening room, modern furniture, and a large kitchen. Moreover, the kitchen's walls and floor are covered in white marble, and so are all the countertops and the huge central island. Outside, there is a large swimming pool, lush well-manicured grass, and a sports court.
Nadeshot has great taste in cars. He owns a black AMG G63 Mercedes and a blue Lamborghini Supercar.
Career Highlights.
Nadeshot started his gaming career as an amateur player in the Halo game series. In 2014, he took over as the captain of the OpTic Gaming team until 2015.
Under his leadership, his team performed well in the Call of Duty: Advanced Warfare 2014-2015 season and the Call of Duty: Ghosts 2014 season.
In 2014, he was also awarded an award for the Best esports Player at The Game Awards.
Nadeshot co-founded the 100 Thieves gaming organization in November of 2017. The company which is based in Los Angeles, California, specializes in content creation as well as clothing merchandise.