Originally posted on October 26, 2020 @ 3:50 pm
Joseph Glenn Herbert aka Jo Koy is an American stand-up comedian and podcast host. Jo is known for appearing on shows like Comic View, and Chelsea Lately. 
Additionally, Koy has done several specials on Comedy Central and Netflix. He has also done a lot of successful tours some with audiences of up to 10,000.
Jo has won several awards thanks to his talent and one of the more prestigious ones is a Gemini Award. Moreover, he has made a lot of money from his career.
To learn more about his net worth and lifestyle, check out the rest of our article.
Net Worth and Income Sources.
Joseph has made a name for himself in the world of comedy and enjoyed the perks that come with that. Presently, Jo Koy's net worth sits at $5 million.
He has earned his wealth from the earnings from touring, live performances, television, his specials aired on cable and the streaming service, Netflix.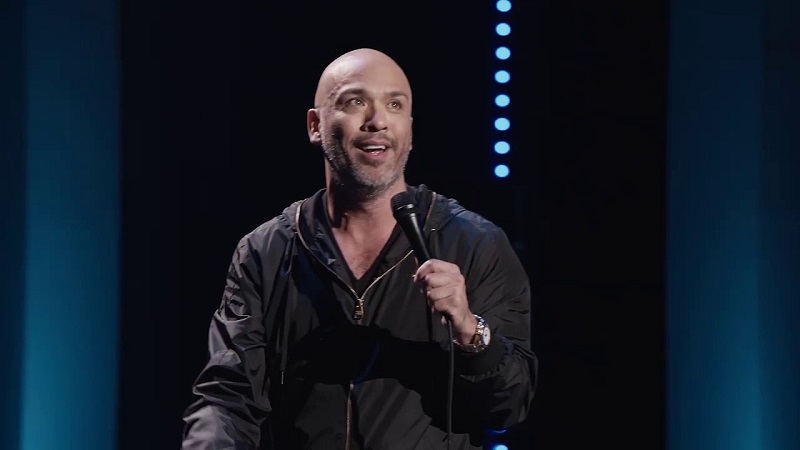 Houses, Cars, Properties, and Lifestyle.
Thanks to his $5 million net worth, Jo has been able to afford a luxurious lifestyle.
He bought a luxurious property in Studio City in 2013. The property boasted a two-bedroom guest house, a 6-car garage, two bedrooms, and a fully equipped gym. Jo then added another floor to the one-story main house and made a master ensuite.
One of the highlights of the house is Jo's kitchen. The kitchen features a central island, a double refrigerator, and a Thermador stove.
Jo drives high-end cars from brands like Mercedes, and Cadillac. Moreover, he mostly flies private. In one of his Instagram photos, we can see his son and him in a luxurious private jet that boasts white leather captain seats.
Jo also enjoys traveling the world. We can see him near Burj Khalifa in Dubai and Perth, Australia.
Career Highlights.
Jo Koy began his career in the 90s as a stand-up comedian in Las Vegas. He then got a chance to perform regularly for the show Catch a Rising Star at MGM Grand Hotel and Casino.
Jo then ventured on his own and rented out the Huntridge Theater for his comedy show. In fact, he sold the tickets for his first show door to door.
Shortly after, he caught the eye of a talent scout who hooked him up with his first television gig. Jo was featured on BET's Comic View for two seasons.
He has also starred for shows like Jamie Foxx Presents: Laffapalooza and featured on The Tonight Show with Jay Leno. Koy has received several awards for his performance such as the prestigious Gemini Award.
He was so good that he got a standing ovation for his performance. Koy also hosts a podcast named The Koy Pond.