Originally posted on November 17, 2018 @ 4:43 pm
Joseph Antonio Cartagena, well known by his stage name Fat Joe is an American Rapper and Actor from New York. His music career began when he became a member of the hip-hop crew 'DITC' and then went on to establish his solo career by launching his music label 'Terror Squad.'
Learn in details about Rapper Fat Joe's net worth, house, cars, and measurements.
Who is Fat Joe? Early Life and Career
Born to parents of Puerto Rican and Cuban descent, Joe started stealing at a very young age to support his family. It was his brother who introduced him to Rap music. Since then he has worked hard to make a mark for himself.
One of the most popular rappers and singer in New York, the official beginning of Fat Joe's career dates back to the year 1992. He joined the Hip Hop crew D.I.T.C as a crew member but later went on to establish his solo career with the launch of his music label Terror Squad.
In the year 1993, he released his debut album 'Represent' whose lead single 'Flow One' featured at number one on the Billboard Hot Rap Singles Chart. In 1995, he released his second album 'Jealous One's Envy' which featured #71 on the Billboard 200 list. During the recording of this very album, Joe discovered fellow Latino rapper 'Big Pun.'
Joe is best known for his famous songs 'Lean Back' with his label Terror Squad, 'What's Luv' featuring Ashanti and 'Make It Rain' that featured Lil Wayne and 'All the Way Up' in collaboration with Remy Ma featuring French Montana and Dre.
Fat Joe has also acted in several movies including Prison Song, Scary Movie 3, Happy Feet, Supermodel and also in a Netflix TV series 'She's gotta have it.'
His music label Terror Squad has signed many renowned celebrities including Big Pun, Remy Ma, Tony Sunshine, Cuban Link, Prospect, and DJ Khaled as well as discover producers Cool and Dre.
Parents
Fat Joe, an American rapper was born on August 19, 1970, in the South Bronx area of New York City to Ernesto Delgado and Marie Cartagena. His parents were of Puerto Rican and Cuban descent. He was raised in public housing, and it was his brother who introduced Joe to Rap music. Fat Joe practices the Christian religion.
Relationship Status: Married to Wife and have Children
Joe is married to Instagram star Lorena Cartagena and has three children with her. His firstborn son has been named Joey, his second born son is named Ryan, and his twelve-year-old daughter is named Azariah Cartagena. He lived with his wife and children in Miami.
Fat Joe Net Worth and Source of Income
Joe is one of the most popular rappers, singer and actor in America. He has released several music albums featuring many famous personalities, has acted in several movies and has also penned down a couple of his sings in his album.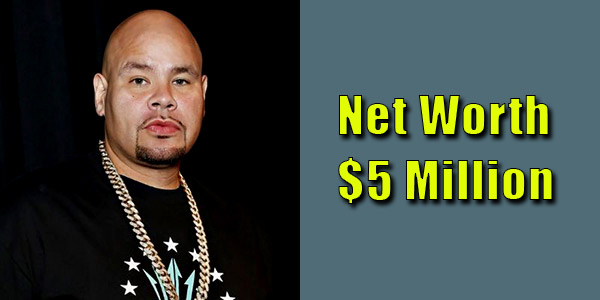 Apart from movies and music albums, he also has several brand endorsements. The combined net worth of Fat Joe from all his income sources has been estimated to be around $5 million.
House and Cars in Fat Joe Net Worth
Owing to his exclusive career in the entertainment industry, Fat Joe leads a grand lifestyle. He has an extravagant residence in New York, Florida as well as Miami. He also owns a chain of luxury cars. The most amazing car in his collection is the Ferrari 360.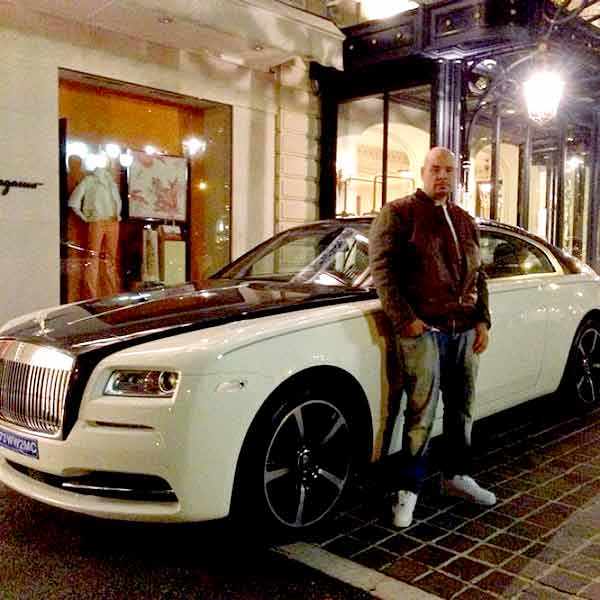 Body Measurements: Height and Weight
Fat Joe has been all over the news for his weight loss efforts. He has claimed to have lost around 100 pounds. He is currently following a low-carb diet to maintain his weight. Fat Joe weighs around 130-140 kg and is approximately 5 feet 10 inch tall.
How old is Fat Joe? Age, Birthdate, Birthday
Fat Joe, an American rapper and actor, was born on August 19, 1970, in the South Bronx area of New York City to Ernesto Delgado and Marie Cartagena. He is currently 48 years old. His zodiac sign is Leo.
Wiki Bio
| | |
| --- | --- |
| Name | Joseph Antonio Cartagena |
| D.O.B | August 19, 1970 |
| Age | 48 |
| Nationality | American |
| Birthplace | South Bronx, New York |
| Profession | Actor, Rapper |
| Net Worth | $5 million |
| Height | Around 5 feet 10 inch |
| Weight | 130-140 kg approx |
| Spouse | Lorena Cartagena |
| Children | 3 |
| Parents | Ernesto Delgado, Marie Cartagena |