Originally posted on October 15, 2020 @ 5:11 pm
Raashaun Casey is an American Music Producer and Disc Jockey known by his stage name, Dj Envy. He is recognized for being one of the hosts of a radio show called, The Breakfast Club.
Dj Envy works alongside Charlamagne tha God and Angela Yee. Besides being a radio host, Dj Envy has also released a couple of albums, such as Full Breach.
Casey has also worked with well-known artists like Jay Z and 50 Cent. Learn more about his career in complete detail.
Net Worth and Income Source.
Dj Envy's net worth is estimated to be $6 million. His annual salary for working in The Breakfast Club is around three million dollars. How else do you think he survives to live a lavish lifestyle together with his wife and kids?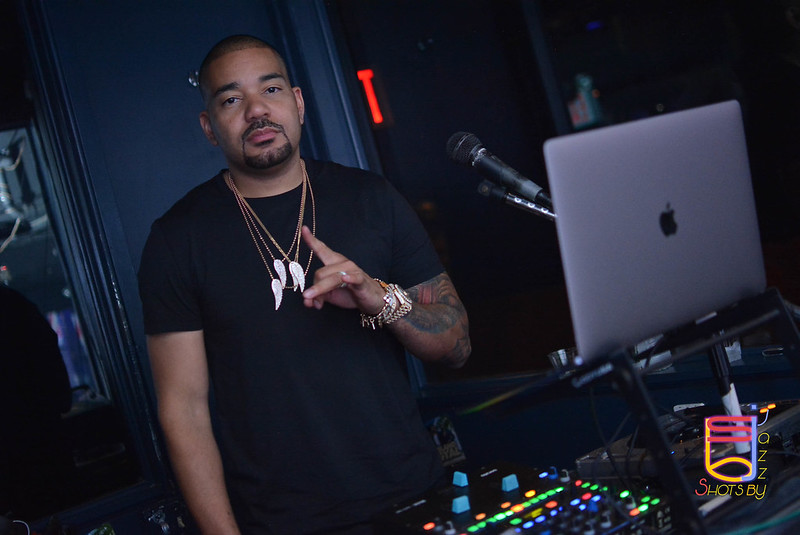 Envy also makes money from his music and as a record producer. Research shows that record producers make an average salary of $29k-$99k.
House, Car, Property, Lifestyle.
In 2014, Dj Envy purchased a beautiful Kinnelon Mansion. His house had six bedrooms, an outdoor pool, spa, gym, and a bathroom bedazzled with almost four hundred crystals. Unfortunately, he listed it up for sale at $2 million.
Dj Envy and his wife, Gia Casey, purchased a house previously owned by Mary J Blige at $5.5 million. According to certain sources, Mary J Blige and Dj Envy disagreed with the selling of the home.
Luckily they came to an agreement. Since Dj Envy has a good taste in choosing mansions, he definitely drives a collection of luxurious cars. He was spotted driving a Ferrari worth $300K, Rolls Royce, Dodge Challenger, and a Porsche.
Career Highlights.
Dj Evy's career began as soon as he met his mentor, Dj Clue. Due to his impressive skills, Dj Envy was signed to a record label, Desert Storm. Soon after, he released the album, The Desert Storm Mixtape: Blok Party Vol.1.
Sometime later, Dj Envy began mixing for Hot 97's show, Takin it to the streets. After spending a long time working for Hot 96, he finally landed a big job co-hosting The Breakfast Club on Power 105.
This year, the radio show has been Nominated twice for; NAACP Image Award for Outstanding News and BET Hip Hop Awards for Best Hip Hop Online Site. In addition to that, it has also been nominated for ''Radio Hall of Fame''.
Dj Envy has made several appearances in music videos like: "Beamer Benz or Bentley by Juelz Santana and Lloyd Banks. In 2010, he became the VJ of MTV2's Sucker Free Countdown.