Originally posted on October 23, 2020 @ 2:23 pm
Aaron Paul Sturtevant is a 41-year American actor from Emmett, Idaho. He was born on the 27th of August 1979. Aaron's fame came with a critically acclaimed role on AMC's Breaking Bad. To date, most critics will agree that Breaking Bad remains one of the best shows ever made.
Aaron's portrayal of Jesse Pinkman earned him two different Primetime Emmy Awards for Outstanding Supporting Actor. Paul has also appeared in other films like El Camino and Need for Speed in recent years. Explore details about Aaron Paul's net worth and career right here.
Net worth and Source of Income.
During the height of his work with AMC, Aaron Paul reportedly made $150,000 for every episode of Breaking Bad he featured on. This was a remarkable feat, especially if you consider that he was originally supposed to be killed off in the first season.
The final eight episodes of the show earned Paul a cool $1.2 million. After the conclusion of the show, Aaron his co-star, Bryan Cranston, decided to go into business together. This came in the form of a Mezcal spirit made from an agave plant found in Oaxaca, Mexico.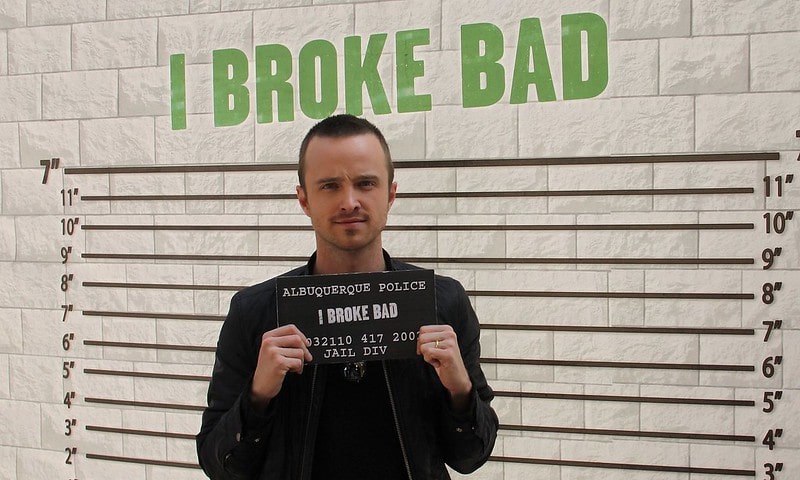 The two named the resulting concoction 'Dos Hombres', and used their considerable star power to market the product. Presently, Aaron Paul's net worth sits at $22 million.
Property, cars, and lifestyle.
The Breaking Bad actor built a rustic, five-bedroom cabin for his family in rural Idaho. It was designed by the Pearson Design Group, a popular architecture firm based in Montana. Aaron Paul and his wife desired a quiet life for the daughter.
To that end, they set about looking for the perfect place to build a home from scratch. They eventually found a potential five-acre site located along the banks of a river. Aaron is also a big fan of vintage cars.
One of his prized possessions is a 1965 Shelby Cobra. It remains one of the rarest sports vehicles ever made.
Career Highlights.
1996 marked an important time in Aaron's career. He entered and placed second in an International Model and Talent contest. It led to Paul getting signed up by a talent scout. From then on, Aaron went on to appear in a host of different music videos and commercials.
His earliest film role came in 2000s Whatever It Takes. He would follow this up with roles in other films like Bad Girls From Valley High, Van Wilder, and The Last House on The Left.
One of his latest roles on television came with his inclusion in the popular HBO show Westworld. Aaron joined the show during its third season.