Originally posted on May 8, 2019 @ 7:45 am
Danielle Bregoli or otherwise known as Bhad Bhabie, pronounced as 'Bad Baby' is an American teenage rapper and internet personality. Most people also know her as the 'Cash me Ousside How bow dah' girl who gained much fame through her music, social media as well as controversial fights from time to time. Nonetheless, fame mostly goes hand in hand with financial success especially in Hollywood, and we're here to tell you all about Danielle Bregoli Net Worth.
Who is Danielle Bregoli? Her Career Info.
Bregoli was a troubled 13-year old when she first appeared on Dr. Phil as a foul-mouthed brat who gave her mother a hard time. On the episode segment,
'I Want to Give Up My Car-Stealing, Knife-Wielding, Twerking 13-Year Old Daughter Who Tried To Frame Me For a Crime,'
we saw her lash out at the audience for laughing at her.
She responded in kind saying, ''Catch me outside, how about that?'' which by her Southern street accent sounds like her famous catchphrase. The internet exploded with memes based on her words with DJ Suede The Remix God jumping into the bandwagon to produce a track.
Of course, he got served for infringing on her rights, but the damage had been done. More dance videos came out so began her career. Danielle turned the publicity and monetized it through her social media accounts and thus the persona Bhad Bhabie was born.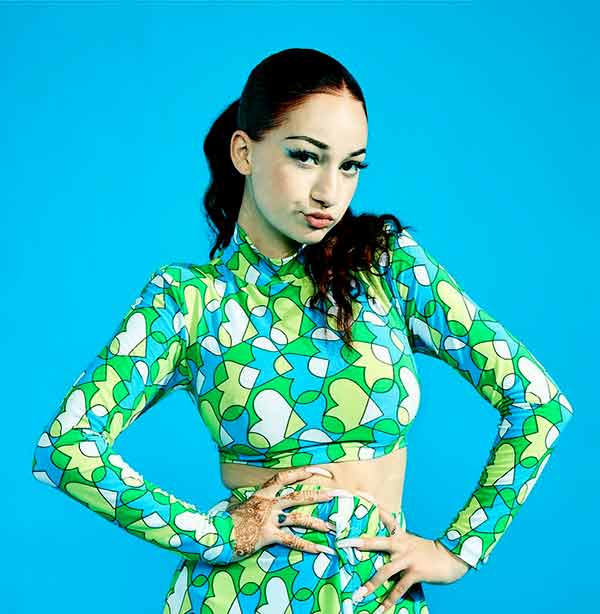 She signed as a rapper with music manager Adam Kluger and later on Atlantic Records poached her on seeing her potential and how fast her net worth was rising.
Work Highlight.
Danielle turned her life around after the Dr. Phil incident, but not in the way you'd expect it. She still went back to her marijuana and grand theft auto tendencies. However, there were some positive outcomes following her exposure.
The record label got her working on music with 'These Heaux' (these hoes) as her debut single in August 2017. The song peaked at number 77 on the Billboard chart which was remarkable for a debuting artist. The young rapper worked on more music like I Got It, Both of Em, and Hi Bich which received a Gold certification from the RIAA and MC.
Bregoli also fast-tracked her way with collaborations with artists like Tory Lanez in Babyface Savage, Lil Baby in Geek'd, and Ty Dolla Sign in the track, Trust Me. She also released the single Gucci Flip Flops featuring Lil Yatchy that also received a Gold certification from RIAA and MC.
The young rapper also did several remixes on tracks like G Herbo's Who Run It, YBN Nahmir's Rubbin Off the Paint and so much more. She got nominated as The Top Rap Female Artist in 2018's Billboard Music Awards and is currently on tour. A debut album would have been great for her career and net worth right about now. Nevertheless, Bregoli has a mixtape titled, 15.
Danielle Bregoli Net Worth 2019: $4 Million.
Recent noteworthy sources have established that Cash Me Outside girl Danielle Bregoli sprouts an estimated net worth figure of $4 million in three years. Her financial success, growing at an exponential rate can be attributed mostly to her music and career as a rapper.
However, let's not forget how fast she can pull an audience's attention. Brands seemed to have noticed this and partnered up with her to promote their merchandise. In her new track, Bestie featuring Kodak Black, you can find a product placement for FashionNova.com right in the middle of the video.
CopyCat Beauty, a make-up brand drew a contract with Cash Me Outside Girl Danielle that would see her get $900,000 by the end of six months. Current unconfirmed reports state that her monthly salary from product placements sits at $300,000.
House and Cars Details.
Since she is still a minor, Bregoli still lives under the parentage of her mother, Barbara Anne in Boynton Beach, Florida. Bregoli was born and raised in the same town she currently lives in which in turn means lots of friendly faces as neighbors.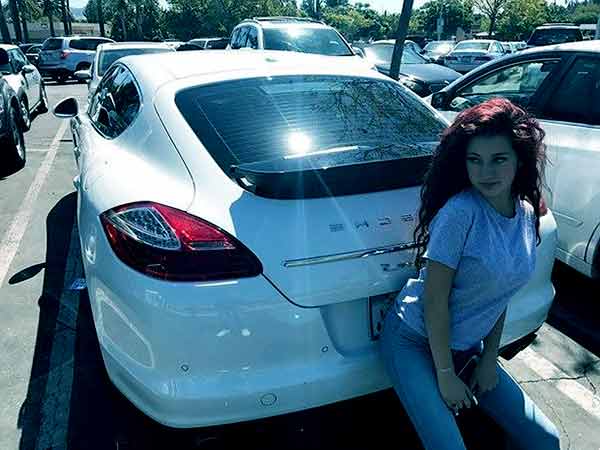 She rewarded herself with a $90,000 Porsche Panamera 4s Hybrid with not even a dent on her net worth. The internet sensation also got spotted in a Mercedes Benz and a GMC truck. Her license is still on probation, so she gets her personnel to drive her around.
Quick Info
| | |
| --- | --- |
| Name | Danielle Bregoli |
| Net worth | $4 million |
| Profession | Rapper, internet personality |
| Spouse | Single |
| Age | 16 |
| Birthdate | March 26th, 2003 |