Originally posted on June 28, 2019 @ 12:27 pm
Looking for Liza Koshy's net worth in 2019? Well, get in line because, in June 2017, she uploaded a video of herself Googling the answer to our question. The result at the time; somewhere underneath all her jokes and wisecrack puns revealed that she was at $2 million. However, plenty can happen in more than a year. That said, get to know Liza Koshy's updated net worth plus more juicy details unknown to the public.
Who is Liza Koshy? Her Career Info
Liza Koshy is an American actress and television host who rose to fame by the quality of content on her social media platforms. Born last in Houston, Texas in March 31st, 1996, she became the last born in a family of three girls. The actress is half Indian from her father, Josey Koshy, a petroleum executive and half Caucasian from her mother, o Carol Hertzler, a Yoga instructor.
Like most millennials always on their phone, Koshy's creative construct became popularized through the now obsolete, Vine app. Her six-second videos were an instant hit among her high school friends and could be found under her username, 'Lizzza' since Liza was already taken of course.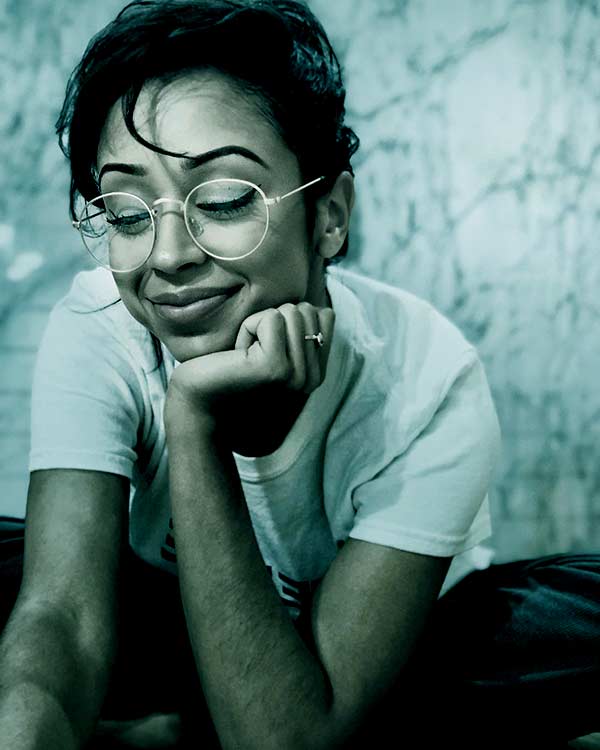 Right around the same time, she graduated high school and enrolled at the University of Houston in 2014. However, she quit school to focus on her new found career as an online content creator. Consequently, she felt like the app limited her creative abilities to a few seconds and instead chose to move her work on YouTube.
Her Channel became the fastest growing platform to reach 10 million 2017 while at the same time, her followers on Vine reached 7 million at time of shut down. Nonetheless, Liza currently has 16.8 million subscribers on her main and even opened up her second channel, which sports 7.9 million subscribers. Talk about doubling her net worth on AdSense and promotions alone.
Work Highlight
Aside from her PG-rated work on YouTube, the sensational YouTuber got a job as an actress in early 2016. She took on the role of Violet Adams in Hulu's original horror flick, Freakish. That same year, she had appeared on short TV series like Jingle Ballin', Sugar Pine 7, and films like FML and Boo! A Madea Halloween
Moreover, with a YouTube Premium subscription, you could binge watch her show, Liza on Demand. And if that's not enough, you could also watch her on the mystery-reality series called Escape the Night where she plays a character called The Explorer. She is currently working on a new film called Work It, that's in its early stages of production.
As young as she is, Liza has become quite popular among the youth in such a short time. As a result, the YouTuber has won four Streamy Awards, one Teen a Choice and A Kids' Choice Award. Forbes has her on the 30 Under 30 Hollywood & Entertainment List. Lastly, she even hosted the live preshow of the 2017 Golden Globes Awards, where she met up with tons of celebrities and artists alike.
Liza Koshy's Net Worth in 2019 is $4 Million.
To answer, the million-dollar question, we had help with online sources and in house data. Liza Koshy's net worth in current times is fast rising at $4 million. It's evident that her current acting roles have taken much of her time and pay well too. Otherwise, she wouldn't have had a hiatus on regular uploads.
Nonetheless, like most YouTubers out there, Liza made a living off AdSense and brand sponsorship. She makes hilarious skits and sneakily advertises products like Calvin Klein and many more, which in turn pay her.
On a different note, the actress also stretches her net worth by far as a television host. Nickelodeon's Double Dare got revamped with Liza in 2018 as well as MTV's Total Request Live.
Above all, some of her most watched videos are the interview she did with former President Barrack Obama and her break up video with long-time boyfriend, David Dobrik.
Houses and Cars Details.
For privacy reasons, the 'Little Brown Girl' as she calls herself hasn't given us much about her living arrangements. We do know for a fact that she moved out of her parent's place and has her home in Los Angeles after her career shot up.
On a positive side, there are tons of videos showcasing her comedy stints inside a car. We couldn't tell which model she revealed it in a Tweet in 2015 that gives it out as a Honda.
| | |
| --- | --- |
| Name | Elizabeth Shaila Koshy |
| Net worth | $4 million |
| Profession | Television host, actress, comedian, and YouTuber. |
| Partner | None |
| Age | 23 |
| Birthdate | March 31st, 1996 |