Originally posted on September 2, 2019 @ 6:35 pm
We were shocked to discover that the popular comedian Kevin Hart was involved in what was a nasty accident. Find out how Kevin Hart is doing now after horrific back injury right here, or if there is substantial evidence to the reports that he is paralyzed.
From being a recognized stand-up comedian to a critically acclaimed actor, Kevin Hart has enjoyed a lot of success. The 40-year-old American actor's started off at The Laff House, a comedy club back in his hometown. Since then he has become a household name, appearing in blockbusters such as Jumanji: The Next Level, and The Wedding Ringer. A stellar career has seen him work alongside the likes of Karen Gillian and Jack Black over the years.
Kevin Hurt Back Injury.
Fans woke up to shocking news this morning that Kevin Hart had been involved in a car crash. According to verified police reports, Kevin and two of his friends were caught up in an accident in Calabasas, California. It is reported that they were in Kevin Hart's recently acquired 1970s model Plymouth Barracuda when the crash happened.
But surprisingly, Kevin was not the one in the driver's seat. His friend Jared Black was driving Kevin's car when it veered off the highway and rolled ten feet down a ravine. The aftermath was something not a lot of people would want to see, the car was severely wrecked, almost to the point that you wouldn't expect any survivors. Remarkably, all three of them survived.
Additional reports revealed that Kevin was rushed to a nearby hospital by members of his staff. While the California police and hospital refused to comment on the state of his injuries, a source told TMZ that the actor had suffered from a serious back injury. Likewise, Jared Black, who needed assistance from the fire department, also sustained quite a serious back injury as well.
Fortunately, however, the third passenger, who is Jared's fiancé walked away without any injury. Presently, Kevin Hart and Jared Black are still receiving treatment at the hospital.
Kevin Hart Health Update.
The hospital was not willing to release any details concerning Kevin Hart's health. All that we know at the moment is that he is receiving treatment for the back injury he sustained. They are obligated to respect the family's silence at this trying time, so we have to respect their privacy. However, as more news trickles in, we will keep you updated.
Is Kevin Hart Paralyzed from Back Injury and Car Accident.
Rumors were afloat that Kevin Hart had lost the ability to walk after his accident on Sunday morning. The rumors stemmed from the fact that sources suggested he had sustained a back injury. While this was verified, the nature of his injury was not clarified.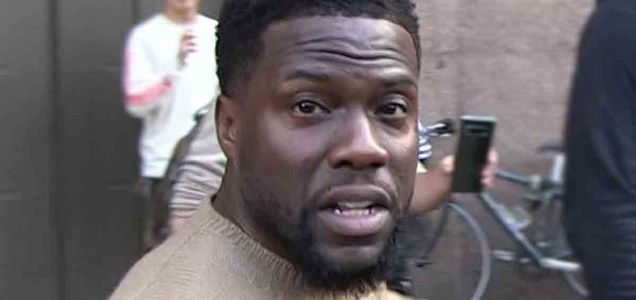 When there is no news, some gossip outlets rush out to make up their own just for clickbait. The rumors that Kevin Hart is paralyzed and will not be able to walk again are completely unsubstantiated. We will keep you updated should we get news concerning his health from credible sources.
So, Kevin Hart is not Paralyzed, rest assured.