Originally posted on May 21, 2019 @ 4:07 pm
As the world congratulates Kylie Jenner for becoming the youngest self-made billionaire, we shift our focus to Bethenny Frankel. First of all, she may not have as much money as the famous reality star but her heart and mindset in the right place. Apart from the age difference, you could even say they share a few similarities. For starters, they are both entrepreneurs and reality star actors. Let's have her look at Bethenny Frankel's net worth and her current financial bracket.
Who is Bethenny Frankel? Her Career Info
Frankel is a modern-day independent business woman that's authored almost a dozen books as part of her bibliography. She is also a reality star cast on the Bravo reality hit TV series, The Real Housewives of New York City.
However, her life wasn't always full of luxury and weekend getaways to exotic destinations. Suffice to say; she was emotionally distraught having grown up in an unstable home. Moreover, her dreams of becoming an actress didn't pan out as she hoped they would. At least not after a long time.
Initially, the reality star worked as a production assistant on the set of NBC's Saved By the Bell right from graduation. However, her big break only came in 2005 when she contested on The Apprentice: Martha Stewart and became the first runner's up.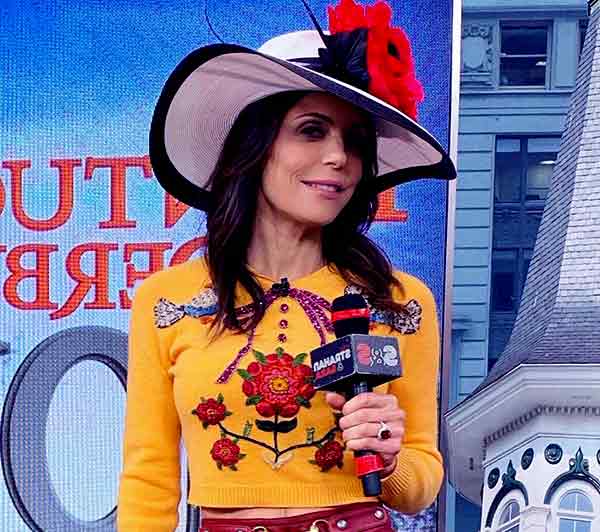 Nonetheless, Frankel took her close victory to propel herself into stardom by becoming a regular on television. She became part of The Real Housewives of New York City in 2008 and used her public image to carry on her entrepreneurship skills.
Work Highlight
In addition to reality programming, Bethenny also propelled her name even further as an actress both on television and films. She appeared on an episode of Nightcap as herself and the TV series, The Neighbors.  Moreover, you can also find her in minor roles in Wish Me Luck and Hollywood Hills 90028.
Consequently, she starred in her television programs like Bethenny Ever After as well as her self-titled talk show. Television has been a high calling for the actor. However, on a slightly different tone, business is also her cup of tea.
Perhaps the greatest achievement of all to rock her career was her business idea off the Skinnygirl Cocktail brand. She founded the company in April 2011 and sold it for over $100 million. Moreover, she expounded on the brand and marginalized the profits by authoring related books on the same.
As a result of the growth she's had, the reality star is also a philanthropist by nature. She started and funded her BStrong Campaign that seeks to help out the needy families and support to helpless women and children.
Bethenny Frankel Net Worth 2019. $100 Million
Even though she sold her Skinnygirl cocktail company for $100 million, Bethenny Frankel's net worth still takes a toll at $25 million. This figure is partly because she wasn't the only investor in the business venture.
Nevertheless, she presumably made up for it in the eight books that she's authored so far. They include; Naturally Thin: Unleash Your SkinnyGirl and Free Yourself from a Lifetime of Dieting, Cookie Meets Peanut and many more. Couple those and her career as an actress and you should be close to matching her net worth figure. Similarly, let's look at some of her assets.
House and Cars Details
To become part of the RHONY cast, you'd have to live in New York City for authenticity's sake. Nonetheless, Bethenny pushed past her limits and bought a condo in Tribeca but sold it for $6.95 million in 2016. Moreover, she currently owns an apartment in Soho worth $4.2 million as well as a mansion in the Hamptons. In conclusion, the reality star drives a Volkswagen Beetle as well as a custom Jeep
Name
Bethenny Frankel
Net worth
$25 Million
Profession
Television Personality, Talk Show host, Entrepreneur, and Author
Ex-husbands
Peter Sussman

Jason Hoppy

Age
48
Birthdate
November 4th, 1970